Wedding Cakes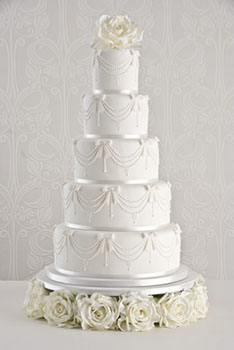 For over 5 years Bahaghara has supplied and decorated countless wedding cakes. Our main focus is on creating unique wedding cakes of elegant design. We also creates personal and corporate birthday cakes. Our team works closely with our clients, both during the wedding cake concept design stage and throughout the whole decorating process. This guarentees that loving couples love their finished bespoke wedding cakes.
Now a days, wedding cakes are becoming a trend in Oriya marriages. Wedding cake should be the centrepiece at any wedding reception party. It really is your choice and our cake bakers to create something truly spectacular for all to enjoy. Our Wedding cakes are available in many different shapes and sizes ranging from single tier, one tier, two tier, three tier plus. Flavours ranging from a traditional rich fruitcake, a variety of sponges, luxury carrot cake and vanilla sponge to name a few.
When it comes to decorating wedding cakes, your choices will be endless. From sugar roses, swirls and twirls, to fresh flowers, fruits, hearts ribbons or bells. You can liaise with Bahaghara florist to supply fresh flowers that match the bouquets of the couple. Call our team to find our more.
Call our team to find our more.