Bahaghara - Award Winning Wedding Planner / Event Management Company
Getting married in Odisha? At Bahaghara, we have the best wedding planning, information and advice service – starting from your engagement, to your marriage procession, to planning and arranging your marriage reception. At Bahaghara Wedding Planner, we really understand the importance of helping to make your wedding special. That's why our award winning wedding planning service is the perfect choice for your perfect wedding.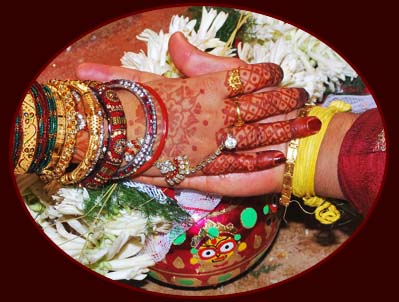 When you first start out to plan a wedding the task can feel overwhelming, but with good advice and straightforward planning you'll soon have everything under control. Start by making a checklist containing all of the items and suppliers that will come together to create your dream wedding day. The list will be long and may appear daunting, but with our advice and information you'll soon be on your way to creating the perfect wedding day.
Here you will find lots of information, ideas and planning advice. You will also find list of best suppliers and you can select one that fits in to your budget.
After you have looked through venues in Bhubaneswar, as well as any nearby venues, you have some idea of what is available to you. Save your favorites in a list and once you have narrowed them down, contact us for prices and to find out about open event dates. Don't feel pressured to pick a date that doesn't feel right to you. If you would rather get married sooner or later, you can find another venue to meet your desired timeline.
Add Sparkle To Your Wedding Reception
Seek advice on planning and etiquette
Inevitably, there will be questions as you start planning, whether they are about wedding details or relationships, you can find answers in our planning and etiquette guides. Often these types of issues become the most stressful when planning your wedding, but they don't need to be. Read articles to find out about each element so that you can be well-informed. For example, before you decide on your guest list and invitations, make sure you check out the best way to determine who is invited and how to properly address each invitation.
We can help you plan your wedding