call
us
+91 (0) 9438 443439
Personalised wedding gifts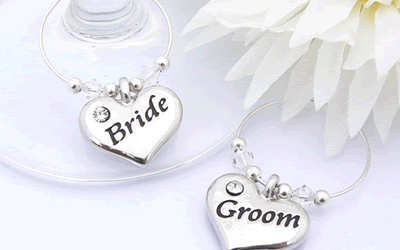 At Bahaghara wedding planner we take great pride in offering a large selection of personalised wedding gifts and ideas to make sure whoever the recipient, they receive a unique gift they can treasure forever. A wedding day is probably the most significant of all special occasions as it celebrates the union of one couple in front of their most nearest and dearest, therefore something a little bit special is called for in the way of gifts. Choose from tradional wedding gifts such as saree and jewellery to the more unique wedding gift ideas such as personalised teddy bears, handkershiefs, Coffee cups/mugs, photo albums, balloons for the children or personalised cocktail glasses for the adults.
Looking for some wedding gift ideas and inspiration? Thanking your wedding helpers for all the effort they have put into your wedding day is traditional and with our fantastic selection of wedding gifts we've got a choice that will make the perfect wedding gift ideas you're looking for!
We also offer a huge range of wedding gifts and ideas for the Bride and Groom as well as a large selection of personalised wedding gifts for the whole wedding party. Our collection is a great choice for those that are looking for gifts that will remind everyone of their wedding day in years to come. So, whether you're looking for wedding gift ideas for your attendees or gift inspiration for the Bride & Groom to say congratulations; you're sure to find all the wedding gifts, ideas and inspiration at Bahaghara wedding planner!
Teddy bears, Handkerchiefs, Coffee mugs, Photo albums, Printed Balloons