Wedding Decoration - Marriage Decorator - Maingate Stage Backdrop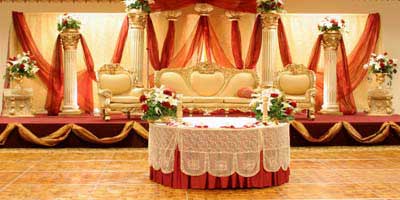 If you are looking for a wedding decor, wedding decorations, wedding stage decor of style,wedding mandaps, stage sets and elegance then your search is over. Beautiful wedding decorations add style, fun, and drama to your big day. There's a wealth of wedding reception decoration ideas around when it comes to decorating your venue. Our unique backdrops are modern, simple and absolutely stunning. We have a fantastic selection of wedding decorations, ideas and inspiration to have the wedding of your dreams. We together can create a wedding decor that will fit your style,imagination and budget.
Our wedding decoration service in Bhubaneswar is second to none.
Our exclusive wedding stages are superbly crafted from the finest materials and styled to add elegance to your wedding. If you love to create a particuar,gorgeous and memorable setting, We will decorate your following areas to give a theme that you have chosen.
We offer special services for Oriya weddings as well so if you need a beautiful, romantic mandap with traditional elements at an affordable price, look no further! We also provide decor for Mehndi & Sangeet parties. Our photo gallery has many pictures of weddings that we have had the pleasure of decorating so please sit back, relax and enjoy!
Wedding Stage decorations Wedding Backdrop decorations Entrance Decoration FLoor Decoration Ceiling Decoration Walls Decoration Chairs Decoration Buffet Table Decoration Flower Centrepieces Chair Cover Event Management House Decoration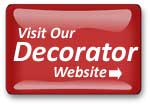 Wedding Decoration Gallery
Contact Our Decoration Team